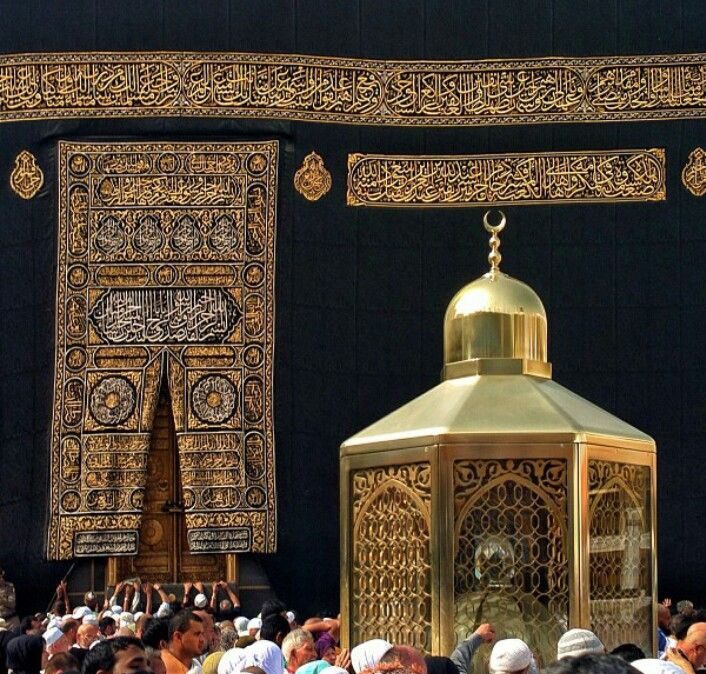 Ainul Haramain Travel is a US-based travel company serving people in other countries as well. Ainul Haramain Travel has been serving people for more than 16 years. Ainul Haramain Travel started the business as a small travel agency that provides the services of ticketing, visas, & umrah packages. A strong image is one of the most powerful tools that any business can possess. Creating a strong brand identity inspires confidence in customers, but building a credible brand identity requires management, time, and investment. Ainul Haramain Travel was formed in 2002 as a part of Ainul Haramain, during this time becoming a leading agency in the travel market. Ainul Haramain was awarded a license of a full range of flights, hotels bookings; notarized service, cars, international services available in the USA and the world on and offline. We believe that with this service and vision, you will only select Ainul Haramain Travel first.
Ainul Haramain Travel's mission is all about enabling our customers to build closer relationships with their clients and to give them the means with which they can maximize the benefit of every idea or initiative effortlessly across their client base. The tools we provide are directly integrated within the Travel industry, Notarize Service, Central Reservation Systems, GSA`s i.e. airlines, hotel management, transportation services hence giving them total control and flexibility to organize customers' plans according to their schedule. The immediate goal, therefore, is to come to market with new ideas of trade. These applications and tools will meet the fundamental aspects of our determined core requirements and add some "killer" functionality. It will also differentiate itself through a modern and intuitive user interface and an elegant supporting architecture that lends itself to integration. Our future plans are to expand our business and to cater to the unmatched standards of services and professionalism.
Ainul Haramain Travel's vision is to provide affordable and quality service with a wide variety of Hajj & Umrah traveling packages to all communities. To be efficient and offer high-quality service to the pilgrims. Our three fundamental values: caring, global teamwork & continuous improvement are part of everything we do. As we plan our strategies to sustain growth for the years to come, our core values of caring, global teamwork, and continuous improvement will continue to drive our future initiatives.
A Travel Companion who can confidently provide you the Corporate, Business Endeavors, Leisure Trip or maybe an Umrah / Hajj performance. We are delivering the following services, which differs us from other Agents in the market:
⦁ Personalized One-On-One Service
⦁ Doorstep deliveries
⦁ Professional Travel Consultancy
⦁ Last Minute Travel Arrangements
⦁ 24/7 (24 Hours / 7 days a week)
⦁ Newsletter (for International Travel News & Promotions)
⦁ Airlines Loyalty Program
Ainul Haramain Travels is the inbound and outbound travel and Tours Division of Ainul Haramain has offices in the USA, Islamabad, and Makkah Saudi Arabia. Ainul Haramain has representation in different states in the USA. Ainul Haramain Group is fully computerized in all aspects of services. Ainul Haramain Group has a strong team all over the USA. Ainul Haramain has:
⦁ Experience, qualified and dedicated professionals.
⦁ State-of-the-art equipment and electronic mail system.
⦁ Total computer Reservation services.
Ainul Haramain holds the infrastructure to ensure proper representation marketing and continual growth of sale revenue for our GSA carriers and other associates. Ainul Haramain holds a prestigious place in the industry and maintains good relations with various government departments, airlines, other travel agents.
" I have been working with these guys since years now! With lots of hard work and timely communication they made sure they delivered the best to me. Highly recommended! "​
"AslamWalakum. Thank you very much for this wonderful group. I really enjoyed my experience with you guys. Mashallah Everyone was very respectful And the modest of each other, Assisting one another as brothers and sisters Throughout the trip. I am excited to Experience This again. Thank you and I wish you all well."​
"Assalam-o-alaikum! I had an amazing experience for umrah 2018 for few days. Everything was beyond my expectations. I recieved 5 star hotels in both Makkah and Madinah. All the staff in Saudia Arabia from the Ainul Haramain travels & Hajj/Umrah were very cooperative and very helpful."​
Are you planning for Hajj or Umrah Trip?